Stair Inspiration – YG Entertainment in Seoul
Share this content on social media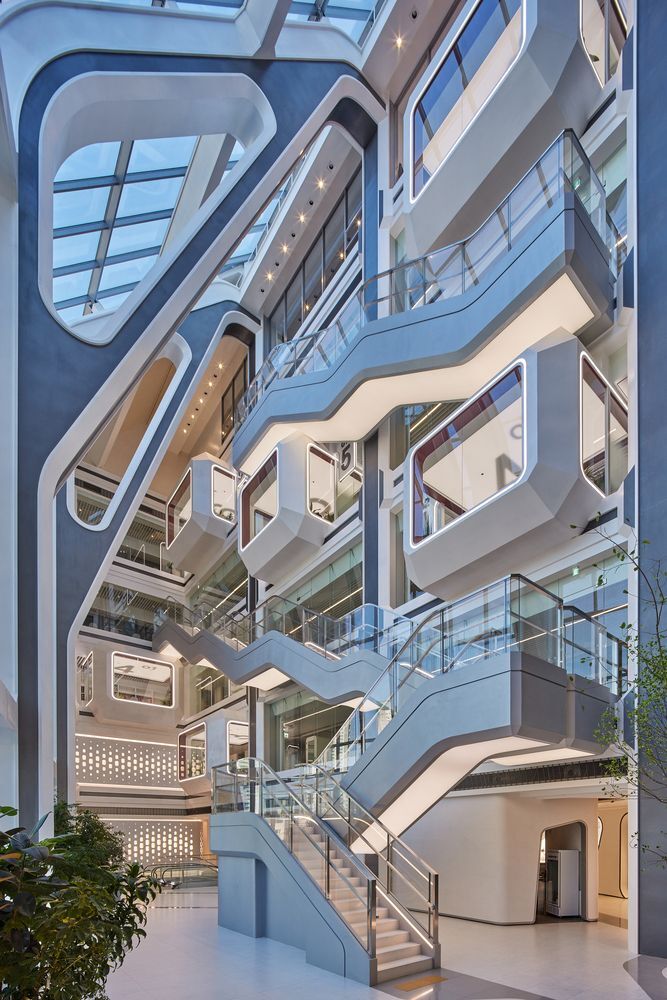 Stair Inspiration: Architectural stairs in the headquarters of YG ENTERTAINMENT in Seoul, South Korea.
Inspired by YG entertainment's impact on the Korean music industry and the K-pop music culture, the new headquarters was designed by the Dutch architecture practice UNStudio. The building's futuristic façade was designed as a protective shell that resembles an 'urban speaker'. The building houses office spaces, capsule-like meeting rooms, recording studios, and it is now home to a legion of successful K-pop giants.
Architectural Stairs | YG Entertainment
The interior of the building continues the futuristic theme with plenty of white tones and playful geometric lines. Integrated with LED lights, a set of internal staircases were designed to multidimensionally link the nine-story building. The stairs, visually introduce the skylight from the glass roof to the whole central atrium, functionally linking the multi-functional practices and performance spaces, emphasize collaboration and interactions. The aim is to create 'the most uplifting and inspiring work environment' for all staff and visitors.
Full credits to UNStudio
Headquarters YG Entertainment – UNStudio
Architectural Stairs | YG Entertainment
Architectural Stairs | YG Entertainment
Architectural Stairs | YG Entertainment