Stair Inspiration – Ministry for Urban Development and Environment in Hamburg
Share this content on social media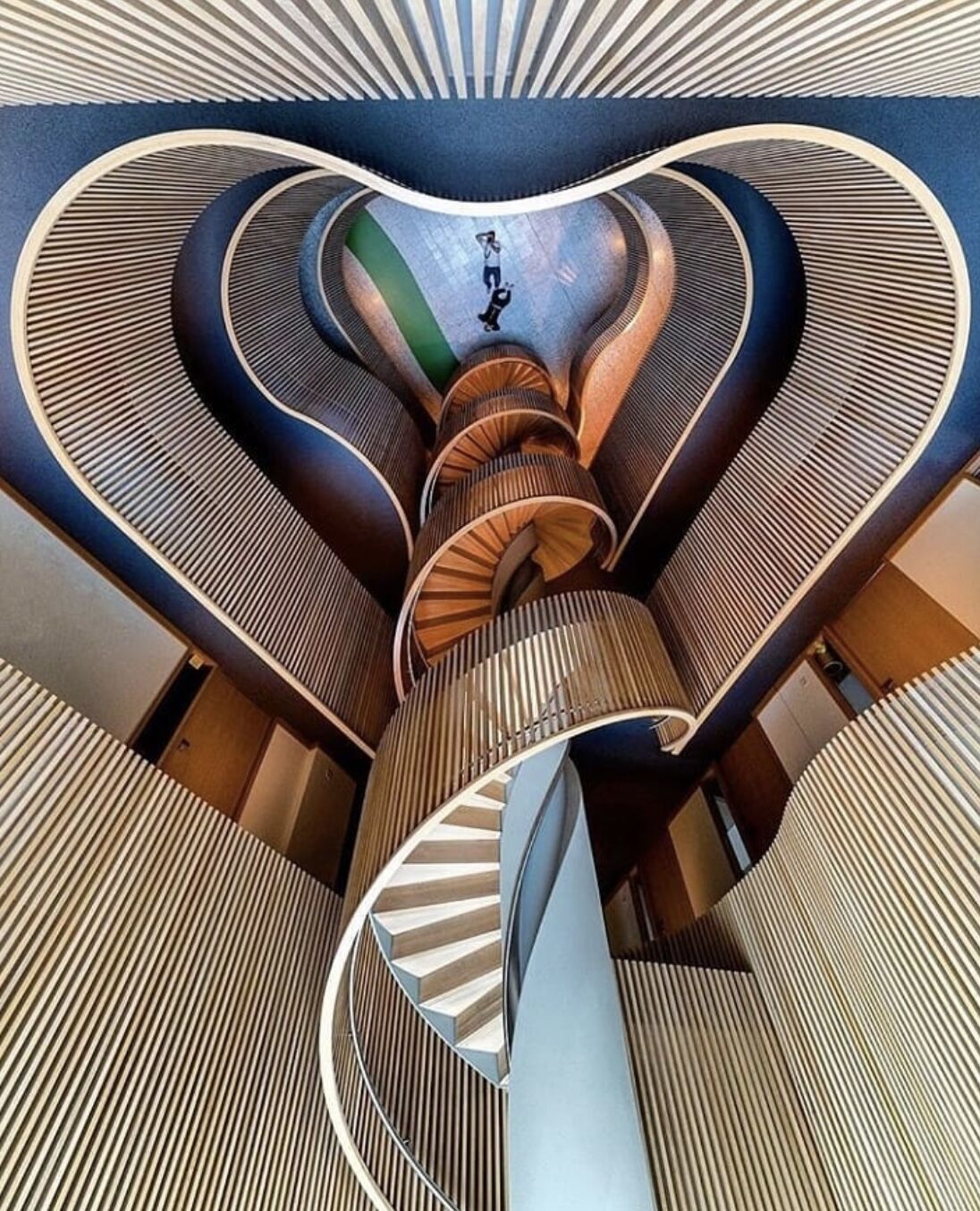 Stair Inspiration – Spiral Staircase in the building of Ministry for Urban Development and Environment in Hamburg
Designed by Berlin architects Sauerbruch Hutton, the building of Ministry for Development and Environment comprises of a tower connected to two wings of seven "houses" with offices, exhibition and conference spaces. It is one of the spectacular buildings in Hamburg, catching the eye even from afar with a curved and multi-colored façade.
Spiral Stair | Ministry for Urban Development and Environment in Hamburg
Equally as impressive in its own right, the spiral stairs in the main atrium vertically connect and activate the levels, with the timber finishes providing a tonal feature that reflects the interplay of light. The curved timber batten balustrades are a beautiful feature of this void. In combination, the undulating flow creates a welcoming and spacious ambiance for all staff and visitors.
Full credits to: Sauerbruch Hutton
sauerbruch hutton – Ministry for Urban Development and the Environment
Spiral Stair | Ministry for Urban Development and Environment in Hamburg
Spiral Stair | Ministry for Urban Development and Environment in Hamburg
Spiral Stair | Ministry for Urban Development and Environment in Hamburg
Spiral Stair | Ministry for Urban Development and Environment in Hamburg