Stair Inspiration – Tencent Beijing Headquarters
Share this content on social media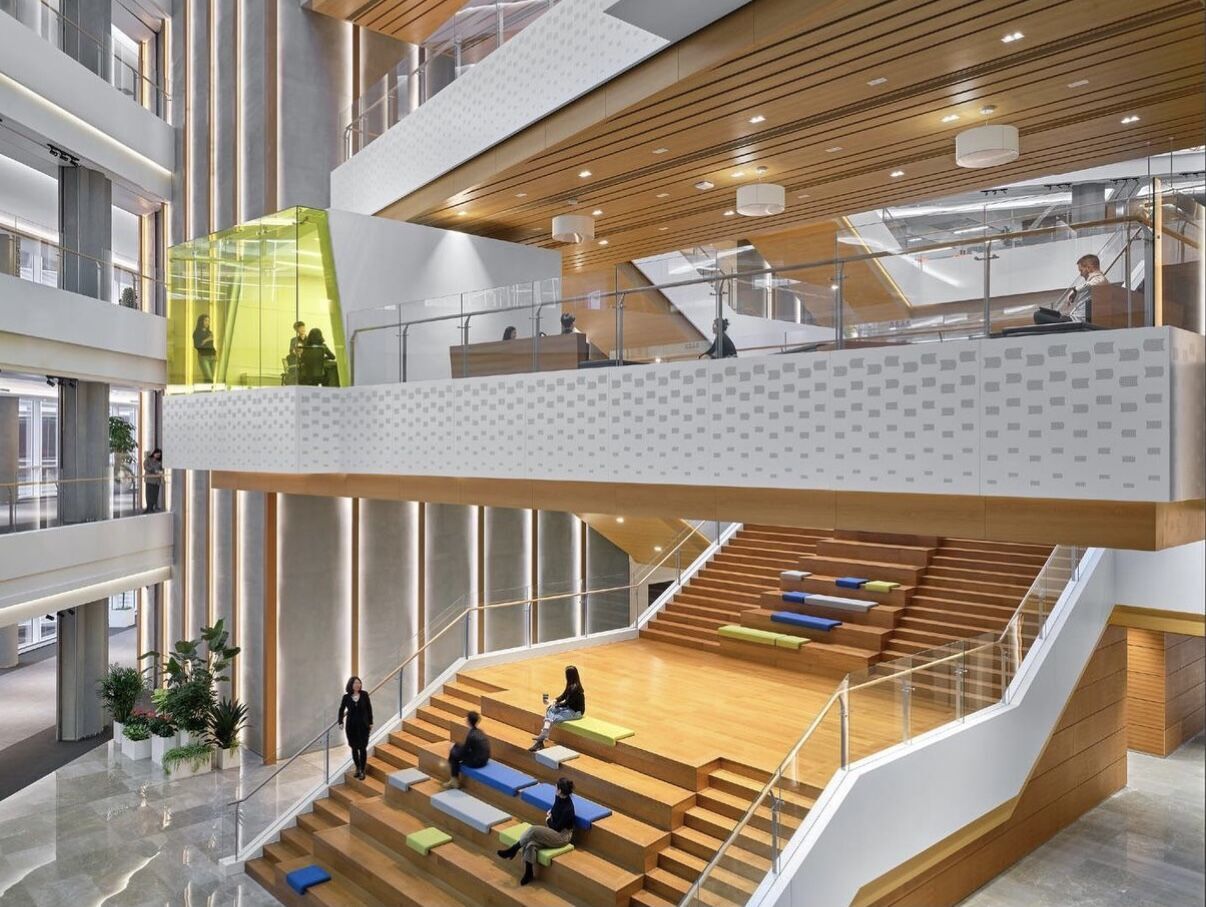 Incorporating Beijing's cultural identity into the building interior, Woods Bagot's design is based on the concept of 'Co-Exist'. The scheme superbly interprets the principles of Tencent's vision for a workplace that is welcoming, personal, flexible, and sustainable.
Tencent Beijing – Interconnecting Stairs
The central core design integrates two intersecting stairs with mezzanine platforms, for an informal and collaborative workplace destination. At the base of the staircase lie discreet, enclosed meeting spaces that offer privacy. On every level, the seating configuration and design are different, conducive to varied forms of engagement or working styles, while at the very top are individual work spaces where staff can go to focus.
Tencent Beijing – Interconnecting Stairs
Also congratulations to Woods Bagot on this project being shortlisted in the corporate offices category in World Architecture News | World Interiors New Awards 2021.
Full credit to: Woods Bagot
Tencent Headquarters Beijing | Woods Bagot
Tencent Beijing – Interconnecting Stairs
Tencent Beijing – Architectural Stairs