Fondaco dei Tedeschi – Architectural Staircase
Share this content on social media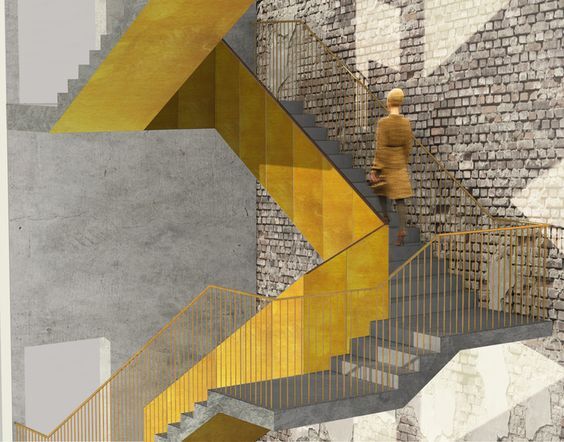 For those of us locked down around the country, how about a quick getaway? Today we go to Venice!!
Located at the foot of the Rialto Bridge across from the fish market in Venice, the Fondaco dei Tedeschi Building stands as a mute witness of Venetian mercantile era. Firstly constructed in 1228, once served as a trading post for German merchants, a customs house under Napoleon, and a post office under Mussolini.
Fondaco dei Tedeschi – Architectural Stairs
Renovated by the architect OMA in 2016 with strategic interventions and vertical distribution devices. The Fondaco dei Tedeschi is a rare example how architectural stairs and architectural metalworks are vital to restore and rejuvenate the heritage a building.
Fondaco dei Tedeschi – Architectural Stairs
A total of 20 tons of brass has been used for the production of the semi-finished articles. The used metal is both raw and with selective oxidation in 15 shades to restore the historic building's glory and unlock it's potential as a major destination and vantage point for tourists and Venetians alike; a contemporary urban department store staging a diverse range of activities, from shopping to cultural events, social gatherings and everyday life…
Fondaco dei Tedeschi – Architectural Stairs
Full credits to: OMA
Il Fondaco dei Tedeschi (oma.com)
Fondaco dei Tedeschi – Architectural Stairs