Genesis Studio Sydney | Circular Stair
Share this content on social media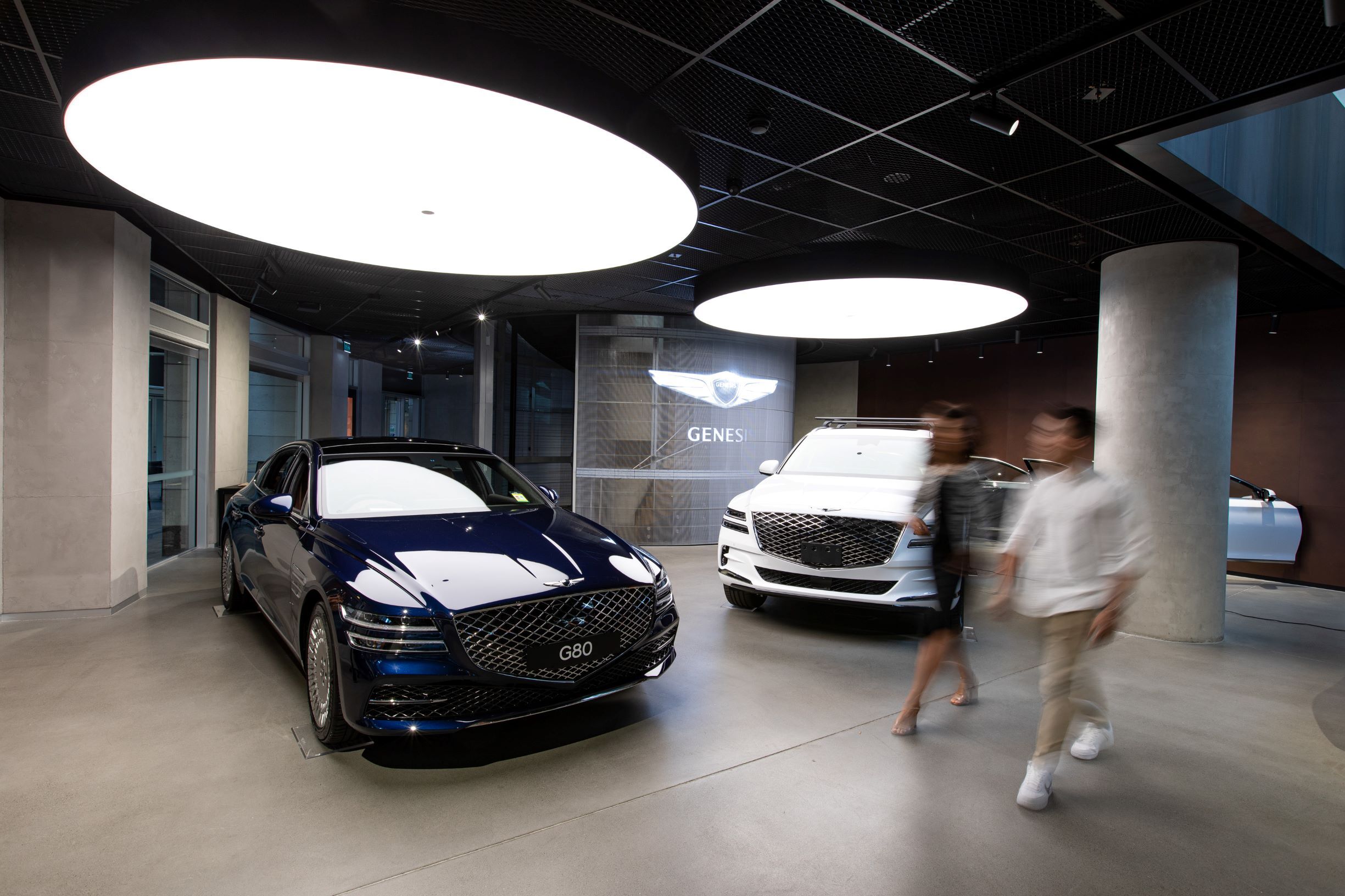 A stunning circular stair, wrapped in an equally stunning LED dynamic screen!
Overview
The team at Genesis Motors is redefining luxury with an audacious move away from convention. Creating "authentic and relevant" automobiles of the highest quality, Genesis is intent on delivering on their catchcry of Uncommon Luxury. Echoing this is their new showroom, or rather studio, "uncommonly" located in Pitt Street Mall. The new Genesis Studio is the benchmark in automotive studios in Australia.
Circular Stair – Genesis Studio
Working in close collaboration with Genesis' South Korean architects SUH Architects, local architects Stanton Dahl set out to faithfully interpret the unique studio features and finishes required to reflect the intent of this new premium brand. Graphite Projects was engaged as Construction Manager for the delivery of the project and from the result it is clear that no compromise was accepted when it came to quality.
From the mall, the unique artistic window displays could at first raise the question as to whether this space is a display for modern art, and in some sense this is not altogether inaccurate. Rarely has an automobile display space been so thoughtfully and artistically designed. Apart from the beautiful and sculptural marques on display throughout the tenancy, the fitout features themselves are remarkable.
Circular Stair – Genesis Studio
The centrepiece of the fitout design is the circular or helical stair designed, fabricated and installed by Active Metal. featuring glazed balustrades, stainless handrails and timber tread finishes, for once the stair has not been left as the standalone architectural hero of the fitout. Serving as the centre connection of the 2 Studio floors, the stair also provides the framework to a 2 level high, circular LED screen. In a world-first, the 5.7 metre diameter, 11 metre high semi-transparent LED screen, wraps around the circular staircase and provides a dynamic and constantly changing backdrop that can be used for an array of messaging and advertising.
Circular Stair – Genesis Studio