Stair Inspiration: MO Modern Art Museum
Share this content on social media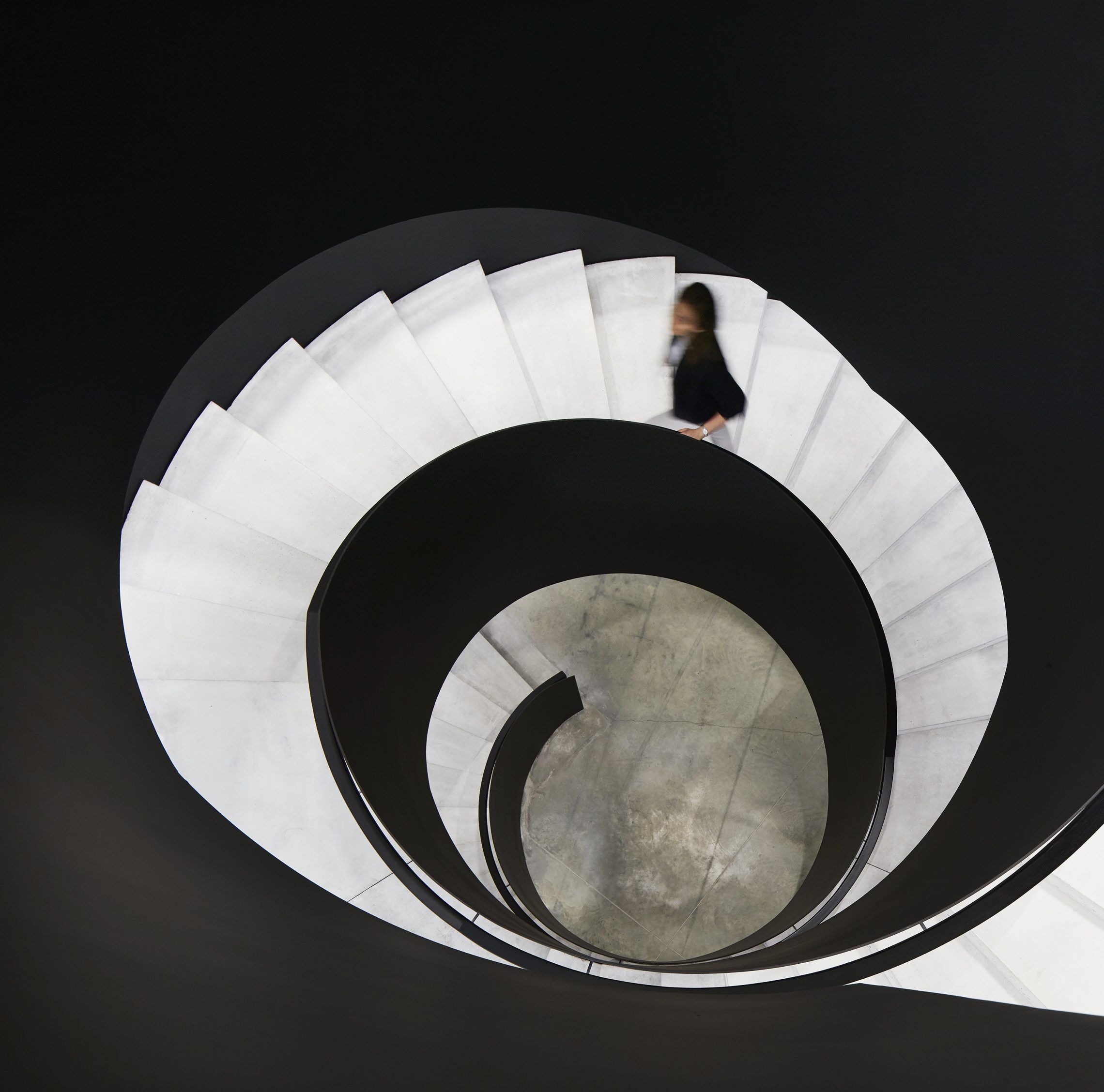 New on the architecture scene for 2018, another smashing helical stair (some people call then spiral)!
So what's the difference between helical and spiral? Strictly a spiral stair is constrained by a centre column with the stair radiating from that point. However it is very difficult to make such a design comply with building codes. By contrast, a helical stair is more free form and requires significantly smarter engineering to hold the shape without visible support posts or hangers from above. If you see hangers then basically the engineering wasn't smart enough and it vibrated too much! Or else the architect really wanted hangers – not likely.
This stunning helical designed by Libeskind for the MO Modern Art Museum in Lithuania presents a simple yet powerful statement with the black steel plate balustrades and black painted handrail contrasting with the white stone treads. Obviously they don't need nosings or tactiles in Lithuania!
MO Modern Art Museum in Lithuania
MO Modern Art Museum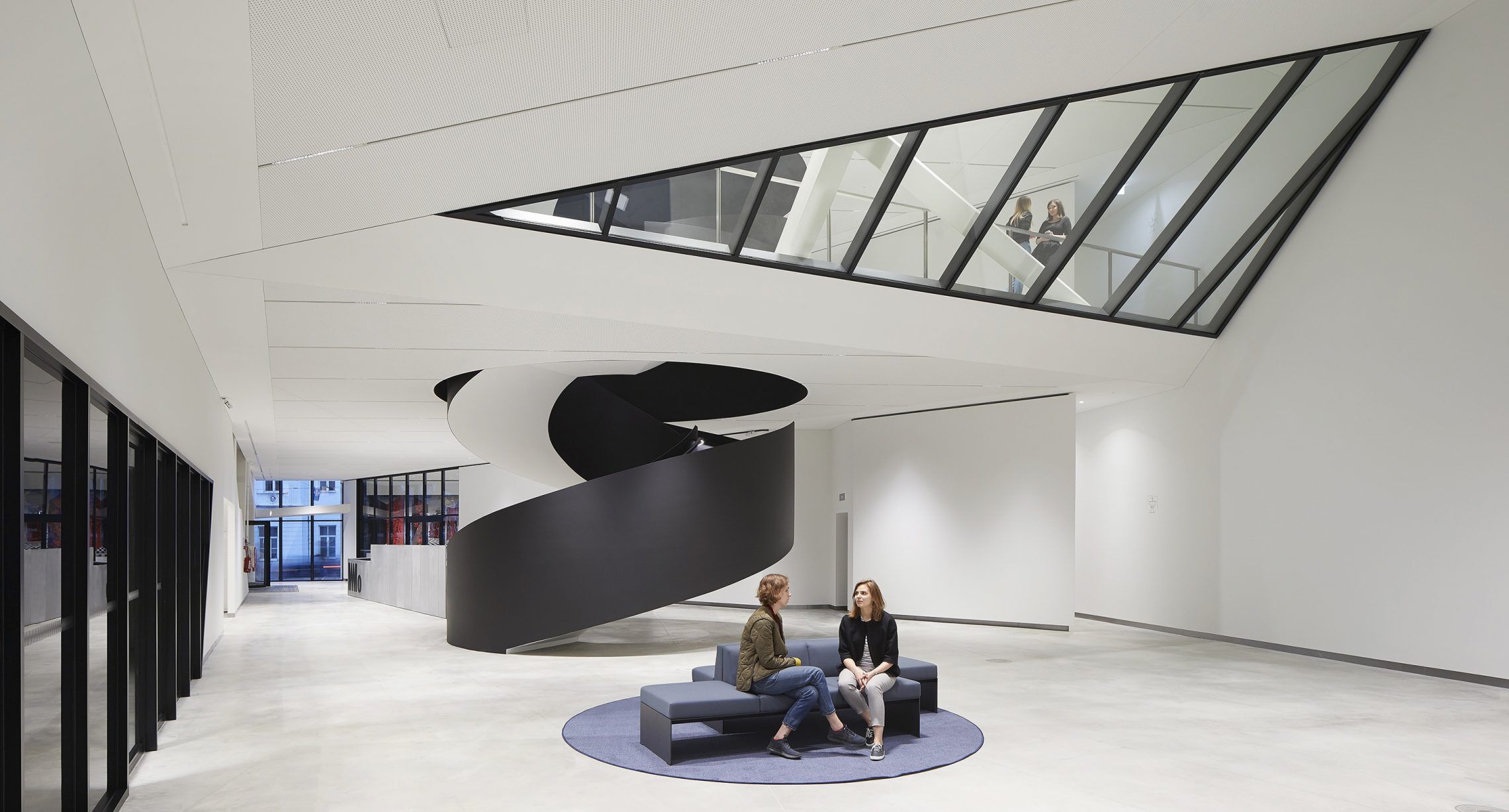 Inspiration Source: https://libeskind.com/work/modern-art-center-vilnius/