Active Progress – UTS Central Winter Garden
Share this content on social media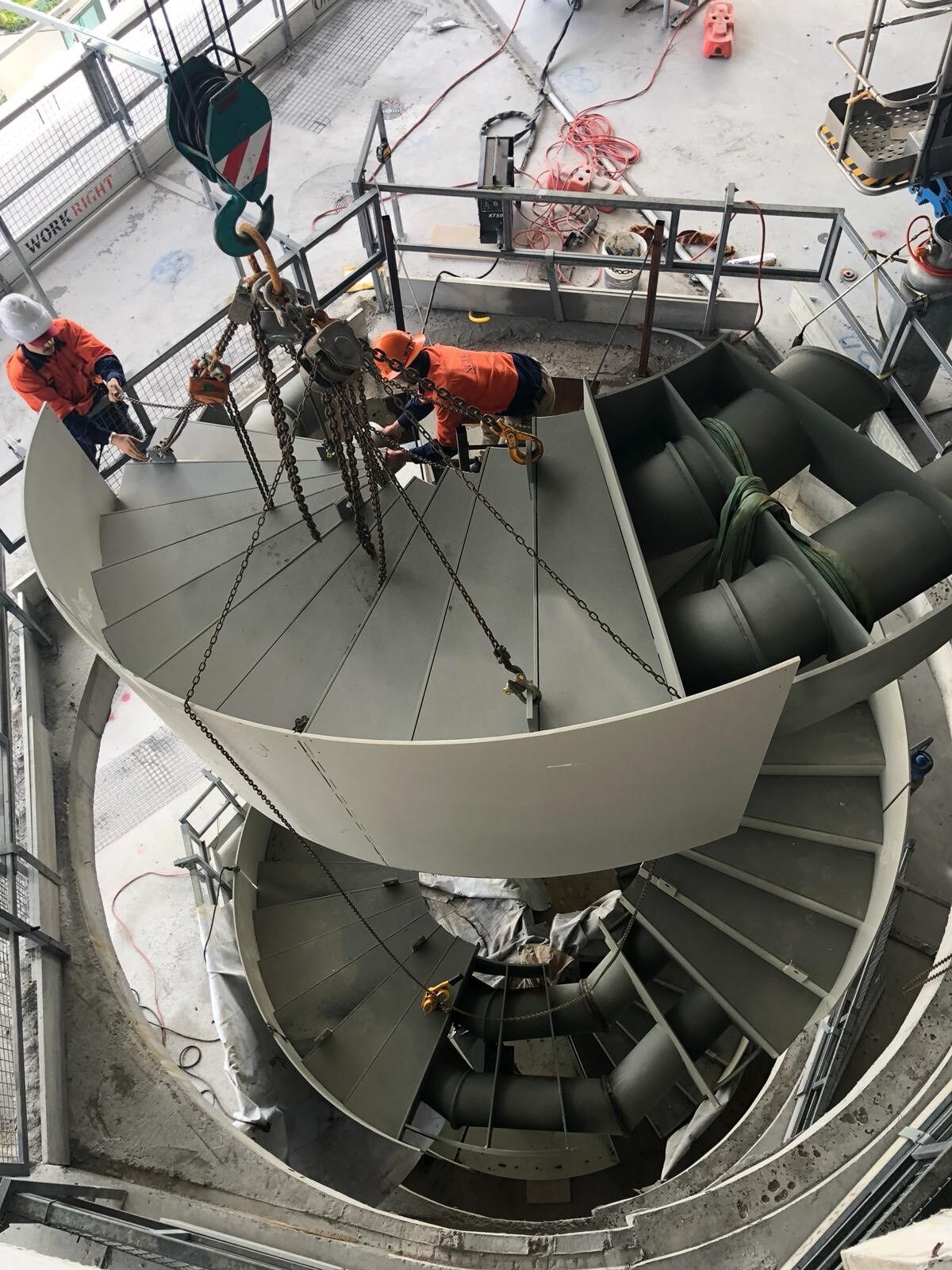 The stairs in the Winter Garden at University of Technology Sydney (UTS Central) are shaping up to be an iconic feature of this project.
With all 6 flights now installed and half of the painting completed, the view down the spiral is going to look amazing when complete.
Below is the view from Level 13 down and the view from Level 10 up.
Which one do you like better?