Active Progress – UTS Central Double Helix Staircase
Share this content on social media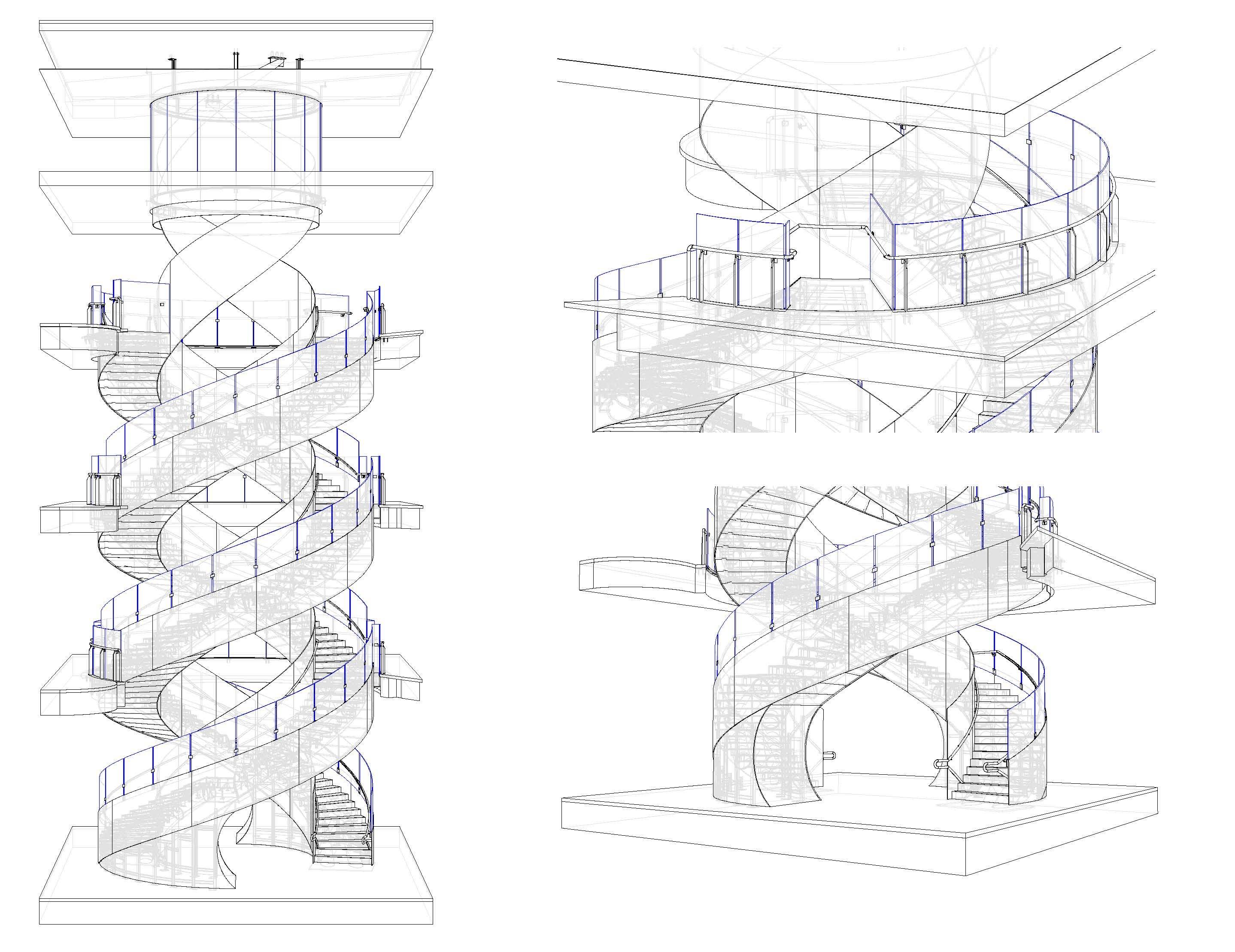 In every build, there is always moments where architects and engineers hold their breath – but Active Metal's latest project at The University of Technology Sydney (UTS) took this fear to a whole new level.
As almost nine-tonnes of steel dangled from a mobile crane, everyone on site held their breath – will it fit?
With a "dress rehearsal" to determine the logistical difficulties of the final installation, the Active Metal team had spent months preparing to place the last piece of the almost puzzle-like double helix stairs.
Nothing was smashed. Glass wasn't shattered, fingers weren't broken and relationships appeared to remain intact – Julie Power, Sydney Morning Herald.
Designed by architects FJMT and expertly fabricated in sections off-site, the intent of the unique double helix staircase is to resemble the structure of a DNA cell and serve as a reminder of how breakthroughs in science and technology have transformed our world.
Achieving the perfect balance between efficiency and aesthetic appeal, the double helix design will move twice as many people between levels whilst maintaining the same footprint and area of a single spiral stair.
Prefabricated at Active Metal's Sydney facility, this job was completed step by step, starting with in-house manufacture. Stringer and balustrade plates were rolled, flights of steel stairs were fabricated and primed, spiral sculpture plates were meticulously fitted and every last detail was checked again and again to ensure this puzzle like creation was ready to install.
Installation of the stair started on April 26th with the installation of the first flight of stairs. Connecting levels 4 and 5, the first flight might seem like the easiest piece of the puzzle – but as the foundation of this incredible creation, placement needed to be precise.
Ensuring the first section was exactly where it needed to be, the Active Metal team were ready to begin constructing this one of a kind design.
Construction continued just two days later with the installation of the second flight, followed by flight 3 on May 21st and the installation of the final three flights beginning on May 28th with the final piece of the puzzle lowered down and secured in place on June 22nd.
Grand in design and scale, the materials for this project will finally total around 60 tonnes with mild steel base structures, stainless steel handrails and glazed balustrades.
Inviting movement and connection, the stairs are a focal point of the design, highly visible both internally and externally thanks to the open plan design of the space and the building's glass façade that can be seen from the street.
With the structure of the staircase now complete, the Active Metal team are working hard to transform the bare bones of this incredible structure into a true work of architectural art, with expert paint finishing, floor coverings and glass balustrades.