Active Metal Help Complete Iconic Long Gallery!
Share this content on social media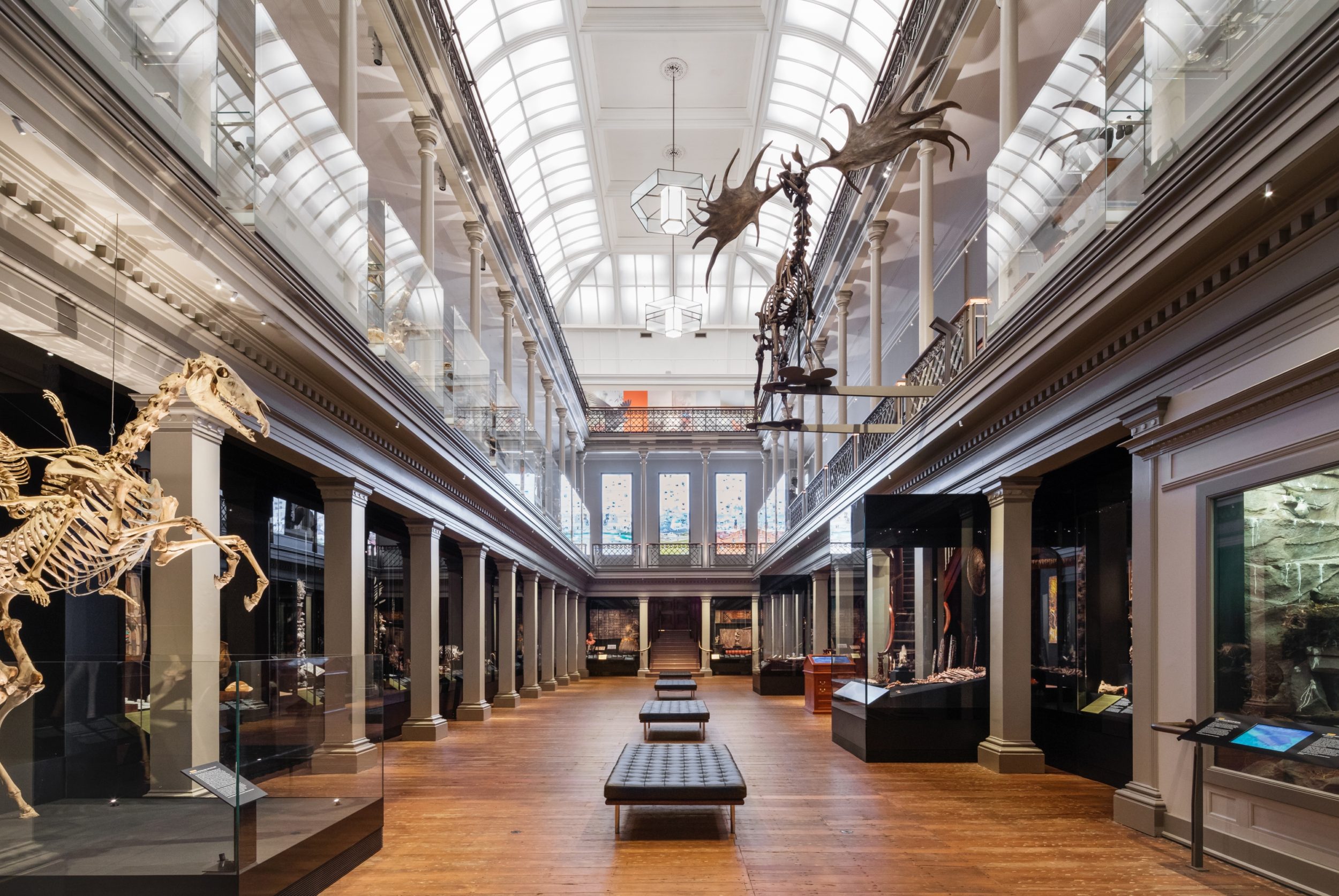 From an Egyptian Mummy to Ned Kelly, the Australian Long Gallery Museum takes visitors on a journey of discovery as they uncover the stories of 200 Treasures of the Australian Museum within a space that is truly a treasure of it's own.
Funded by the NSW Government, Westpac Bank and corporate philanthropy, The Australian Long Gallery Museum was reopened in October 2017 to act as a permanent gallery space within Sydney's historic Australian Museum.
As the original building of the site and Australia's first museum gallery, Long Gallery is a grand piece of Victorian architecture that is a work of art on its own. At over 160 years old, the gallery was in need of some attention to restore it to its former glory.


The Australian Museum, the first museum in the nation, has an unrivalled collection…. I commend everyone involved in bringing such a remarkable gallery and exhibition to the people of Australia – NSW Premier Gladys Berejiklian
The $9 million project brought together public, corporate and private funds to breathe new life into the 1857 balconied gallery. After almost two years of restoration, conservation and design, the Long Gallery was reopened to the public in October 2017.
Now set across three floors, instead of the original two, the gallery houses the 200 Treasures exhibition which showcases a wide variety of indigenous artefacts, scientific specimens, fossils and even an Egyptian mummy that the museum has amassed over its 180-year history.
The Active Metal team was given the task of replicating the original cast iron balustrades as well as the creation of new timber handrails, making old balustrade zones compliant with glazed panels, and a new entry staircase. Even the creation of a support frame for an Irish Elk skeleton.
Working alongside Design 5 Heritage Architects and the builder A J Bristow and Sons, the Active Metal team completed the job with an impeccable level of accuracy and finish – and visitors are none the wiser that these intricately designed balustrades are just a few months old.

It's the oldest museum in the nation and it's wonderful to see this iconic and historic space so beautifully restored.
– NSW Premier Gladys Berejiklian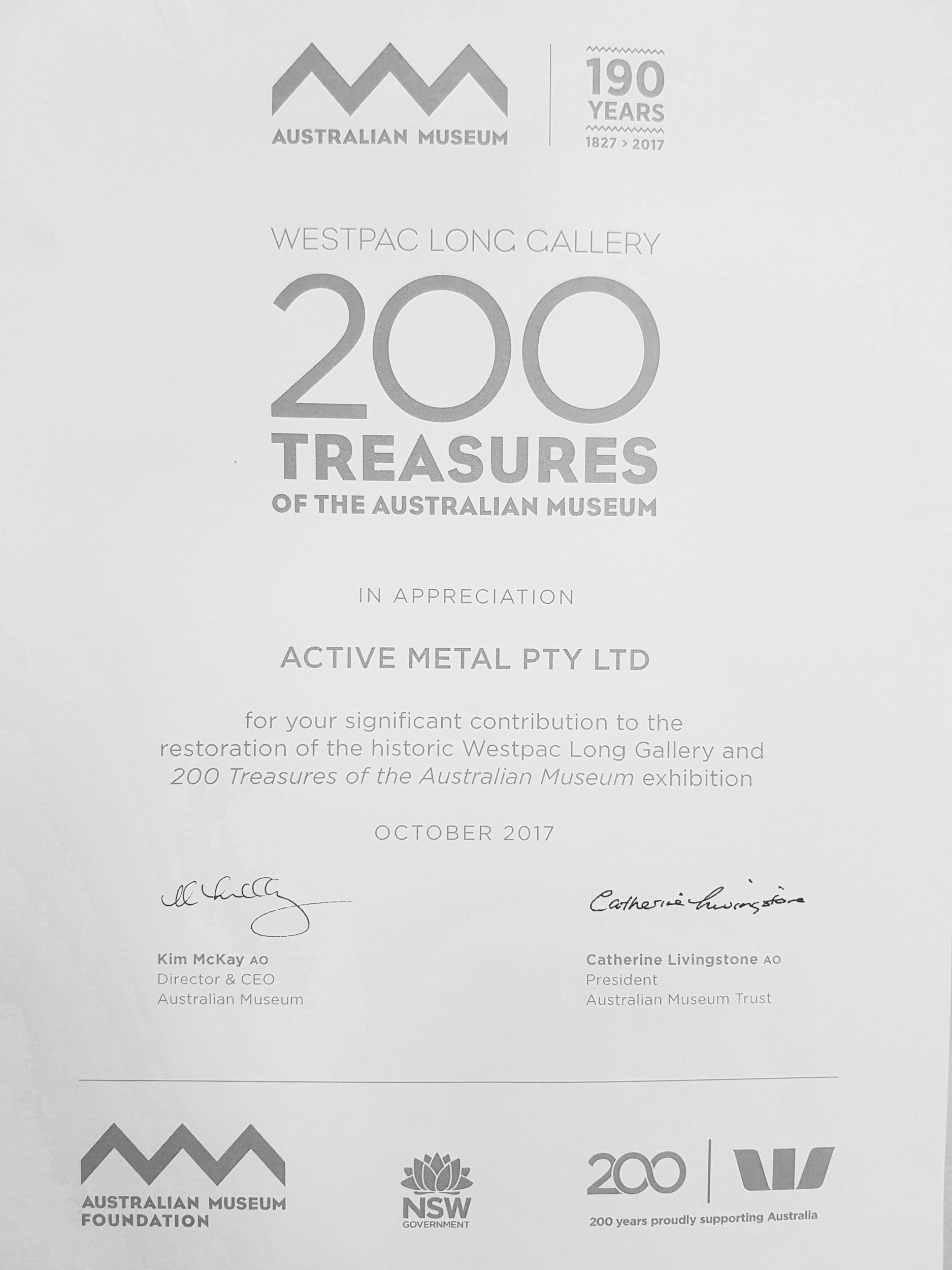 Learn more about this incredible gallery and watch videos detailing the renovation at https://australianmuseum.net.au/landing/wlg/ and https://www.activemetal.com.au/projects/the-australian-museum-long-gallery/