CHURN EQUALS CHANGE IN MELBOURNE OFFICE MARKET
Share this content on social media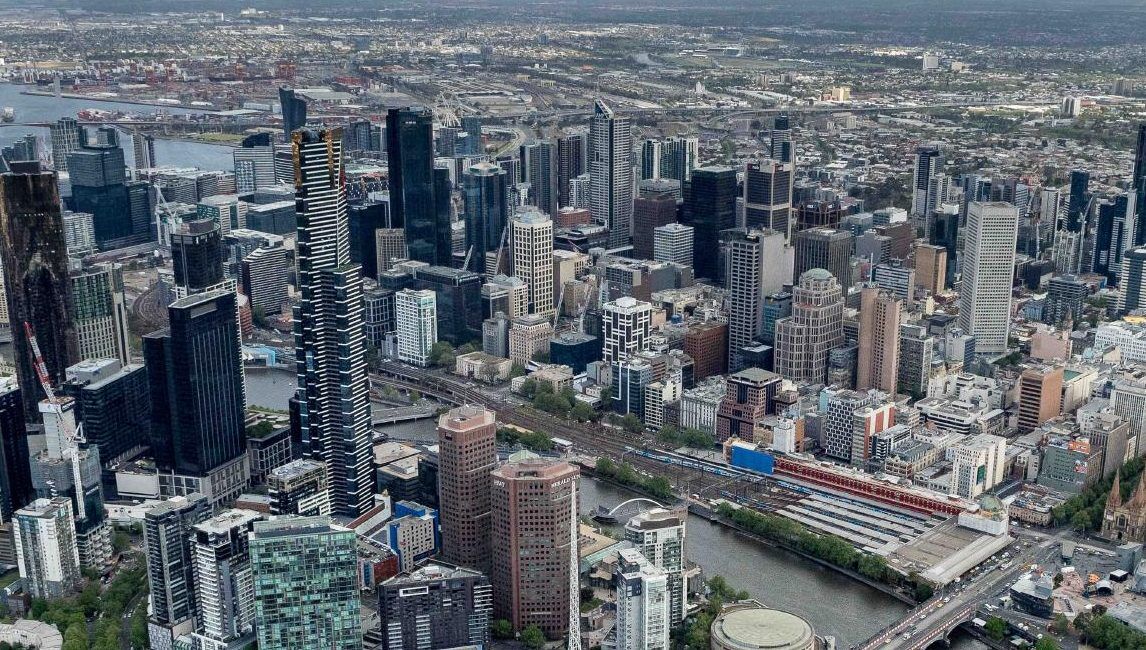 In the CBD office market, it's a case of Melbourne and Sydney leading while other capitals struggle with flat demand and a backlog of new space.
Population growth is driving up the number of white collar jobs Australia's two biggest cities resulting in demand for offices outstripping supply.
Sydney's market is the most constrained right now, with a vacancy of 5.9%, but momentum is with the southern capital.
Colliers International found the supply of new CBD offices in Melbourne grew by "110,000 sqm over the past year, although all of this and more was absorbed."
Source: Colliers International
That's pushed Melbourne's CBD vacancy rate down to 6.3% – a big turnaround from the 10% plus number of three years ago, with incentives flat and prime office face rents rising.
Melbourne is on track to record its second consecutive year of rental growth with prime net effective rents growing 6.7% in the third quarter of 2017, well ahead of Sydney's 3.9%, according to CBRE.
What the market is telling us.
For owners and tenants, the emerging picture is rising rents off the back of lower vacancies, but also significant structural change in the market.
A decade-long building boom outside the established city grid is a big part of the Melbourne story. Commercial agency Savills found Southbank and Docklands added 572,000 sqm of new office space over the last decade compared to 560,000 sqm within the CBD.
In property circles, corporates move out of the CBD is known as 'The Docklands effect'. Docklands is now home to the headquarters of NAB, ANZ and Myer, along with television networks Seven and Nine and more recently, lawyers Corrs Chambers Westgarth and Maddocks and consultancy KPMG.
It's a similar story on Southbank, with consultancy group PWC joining marketing agency Zenith Optimedia, AWB and ANL on the south side of the Yarra.
The attraction for these tenants is newly built complexes with light-filled open floorplans, larger floor-plate sizes and top-notch facilities. Must-haves for these tenants include green-star ratings (NABERS), WELL design, tech-enabled infrastructure and high-quality end-of-trip facilities.
Medibank's new headquarters in Docklands is a prime example. Large floor plates deliver 26 types of settings, including quiet spaces, collaborative hubs and Wi- Fi enabled balconies, along with 2,300 plants aimed to provide stress-relief, better air quality and to offset the grey environment.
Who fills the void
With some corporates leaving the CBD, a growing number of opportunities emerge for other tenants to secure a better address or a new fitout.
Prime amongst these are fast-growing Tech companies and their close companion, start-ups interested in co-working and incubators.
To understand what these tenants are after, I spoke with Karen Cohen, Operations Manager at Blockchain Centre in Southbank.
"We're more than an employer; we're a knowledge community and workspace for blockchain start-ups with some 2,000 people in our ecosystem," Cohen says.
"Like many rapidly growing tech groups, we are unlike traditional organisations in a variety of ways.
"We're more akin to a network of entrepreneurs, employees, mentors and investors, with many people wearing different hats on any given day.
"We need a workspace that encourages teaming and gives licence for people to move around, create and collaborate.
"When we look at our community, we want to encourage people to bump in to each other so they hook-up with people running likeminded projects.
"The young tech savvy workforce like to do things differently; they don't want to get bogged down in bureaucratic processes or be left alone in a cubicle all day."
Source: Blockchain Southbank
Building owners take to repurposing.
With new purpose-built premium and A grade offices coming on line, a dilemma is created for owners of ageing office space: Renovate or detonate.
For some there is no option but to tear it down and build. However, many owners are opting to repurpose their property by subdividing floors or rethinking the layout to suit rapidly growing markets.
That requires upgrading the tech infrastructure, lifts and lobby zones, providing new end of trip and other facilities.
And it's paying off, with Colliers International reporting rent premiums for repurposed buildings can increase 15% to 20% with the right approach.
Grant Filipoff, Associate Director at architect firm Bates Smart says the trigger for a millennial building upgrade typically comes when an anchor tenant moves out.
"The first driver for an upgrade is the green star rating issue, but owners also find their building is competing with newer complexes with better facilities like conference areas and open floorplans."
Fitout trends.
Fitouts to introduce activity-based workplaces (ABW) have been popular but that trend appears to have peaked, with shared working zones hot right now.
In part, this reflects the more mobile nature of technology, freeing people from desks and cubicles. But it is also driven by the demands of HR directors who want workspaces to encourage spontaneous conversations and people connecting across functional lines.
In fact, collaboration is now the keyword for successful office design whether in a large floorplate or a smaller one. This trend includes internal voids and stairs to create a sense of connection and encourage team members across organisational divisions to interact and network across floors.
Features like internal staircases double as a good opportunity for an interior designer to make a statement or showcase a new aesthetic, be it modern, industrial or contemporary.
A recent example of a classic reinvention of an older building is the RACV fitout at 485 Bourke St. The owners chose to move into the CBD from the suburbs and refurbish an existing space above their city club, with commercial stair specialists Active Metal linking four floors in partnership with Bates Smart and Schiavello.
Related post – Active in Melbourne
Related project – RACV
Filipoff says, "Repurposing an older building with an interior design element like a stairwell brings a sense of space and a focal, sculptural element to the office."
When there is more space to use, stairs can be showcased in vast voids as with the new purpose-built facility for Corrs Chambers Westgarth.
With Melbourne's market for office space set to overtake Sydney's by 2020, the churn and change story is far from over with players seeking to capitalise on the wealth of opportunities.
Paul Thornhill.
Active Metal has offices in Melbourne, Sydney, Brisbane and ACT