#Active_Progress_What exactly is a Rain Room?
Share this content on social media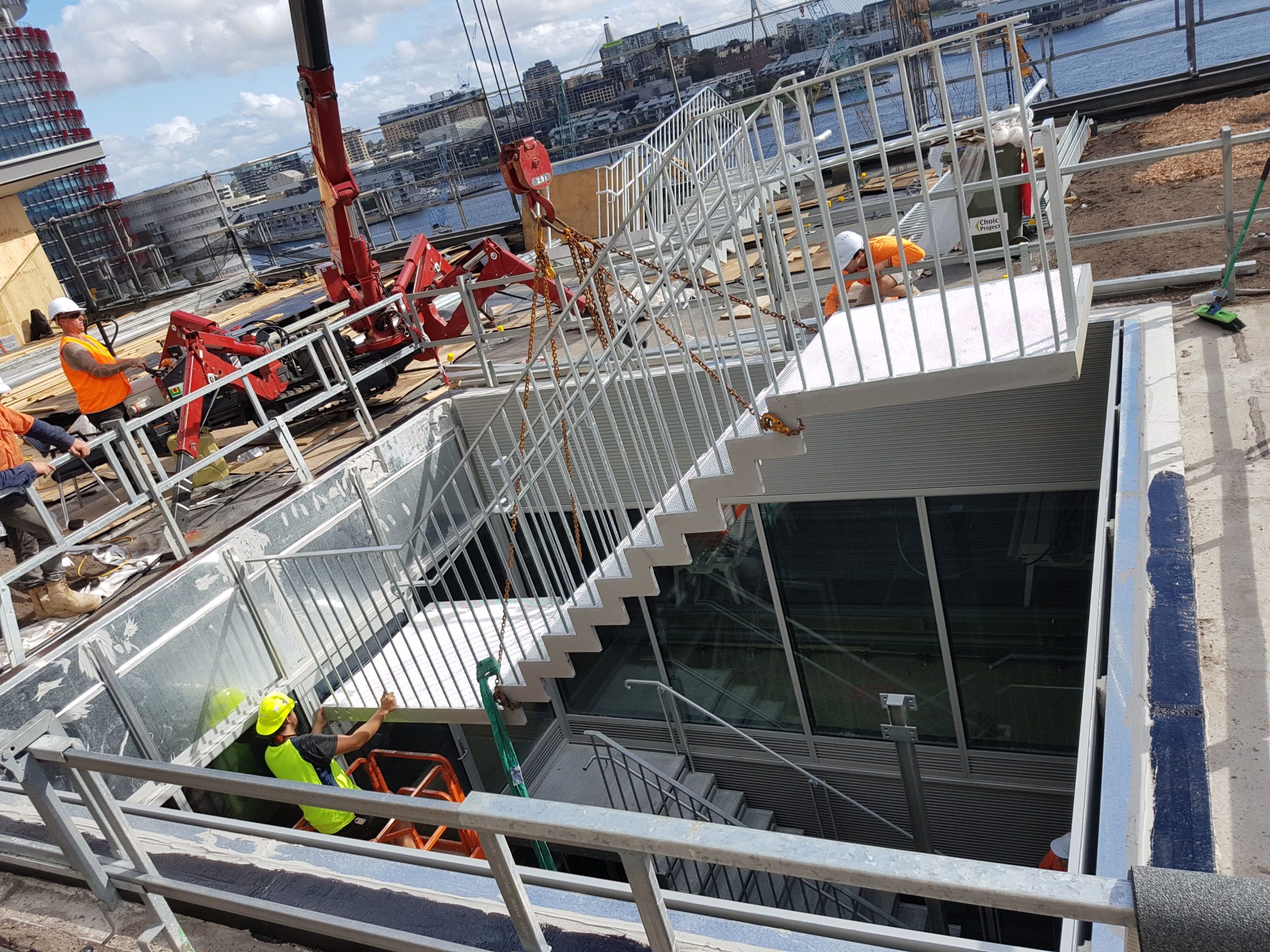 Formerly the headquarters of Lendlease, The Bond at 30-34 Hickson Rd Sydney is already a highly regarded example of green building design, being the first building in Australia to achieve the rating of 5 stars ABGR 10 years ago. With Lendlease moving to their new quarters in Barangaroo, leading pharmaceutical company Roche are moving in, and have partnered with Hassell Architects and Buildcorp to deliver a sensational fitout that makes the most of the opportunities of this unique building.
Central to the Hassell designed fitout is their Rain Room concept – a roofless atrium with stairs leading to the rooftop gardens. The Rain Room will provide a unique experience to the Roche team giving them a sensory touchpoint with the outdoors, be it sunny, or raining as per its name. Combined with the rooftop gardens, boardwalks and BBQ areas, Hassel is ensuring that The Bond's stringent greenstar requirements are both satisfied and exceeded.

Here we show our galvanised, sawtooth stringer staircases being expertly lowered and positioned. Unique to the design is the requirement for all surfaces to be mesh to allow the free draining of moisture through the structure, while also meeting the requirements of the code. More images to come of this amazing stairway as we move toward completion! Its going to look incredible once all the landscaping is in place. Well done team, well done Buildcorp, and full marks to Hassell for another sensational design.