#Active_Progress – 4 levels of glazed balustrades in ACT on road to completion.
Share this content on social media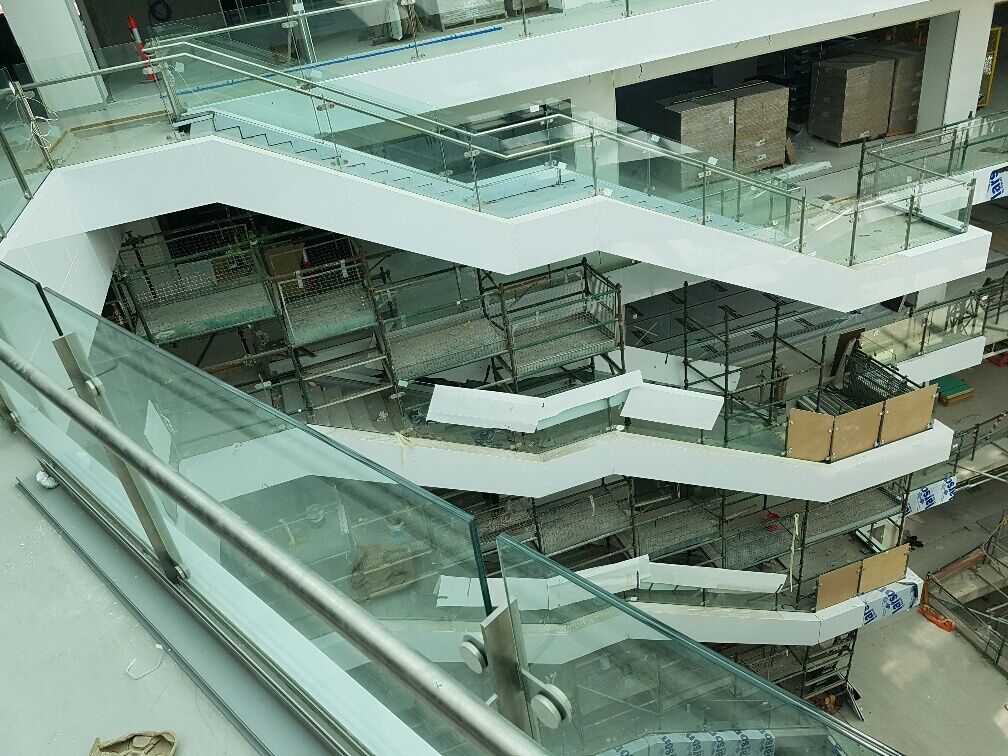 Active are pleased to be well on the road to completing their substantial contract in the ACT for 5 levels of glazed and stainless steel balustrades to the voids and stairs. The $130m Tuggeranong Office Park, designed by Nettleton Tribe and being built by FDC Building and Richard Crookes Constructions for Cromwell Property Group, will be the new home for the Department of Social Services, housing around 2500 staff. Starting to take shape without the scaffold in the void! It's going to be an impressive and light filled work space!